Registration Open: 2020 Student Minerals Colloquium (SMC)
Student Registration Now Open for the 2020 PDAC-SEG Student Minerals Colloquium (SMC)
On Tuesday, 3 March 2020, PDAC, the SEG Canada Foundation, the Mineral Exploration Research Centre (MERC), and the Goodman School of Mines, Laurentian University in cooperation with student leaders from the Laurentian University and Ottawa-Carleton Geoscience Centre SEG Student Chapters will host the annual "Student Minerals Colloquium (SMC)" in the Metro Toronto Convention Centre (MTCC) South Building, Room 701.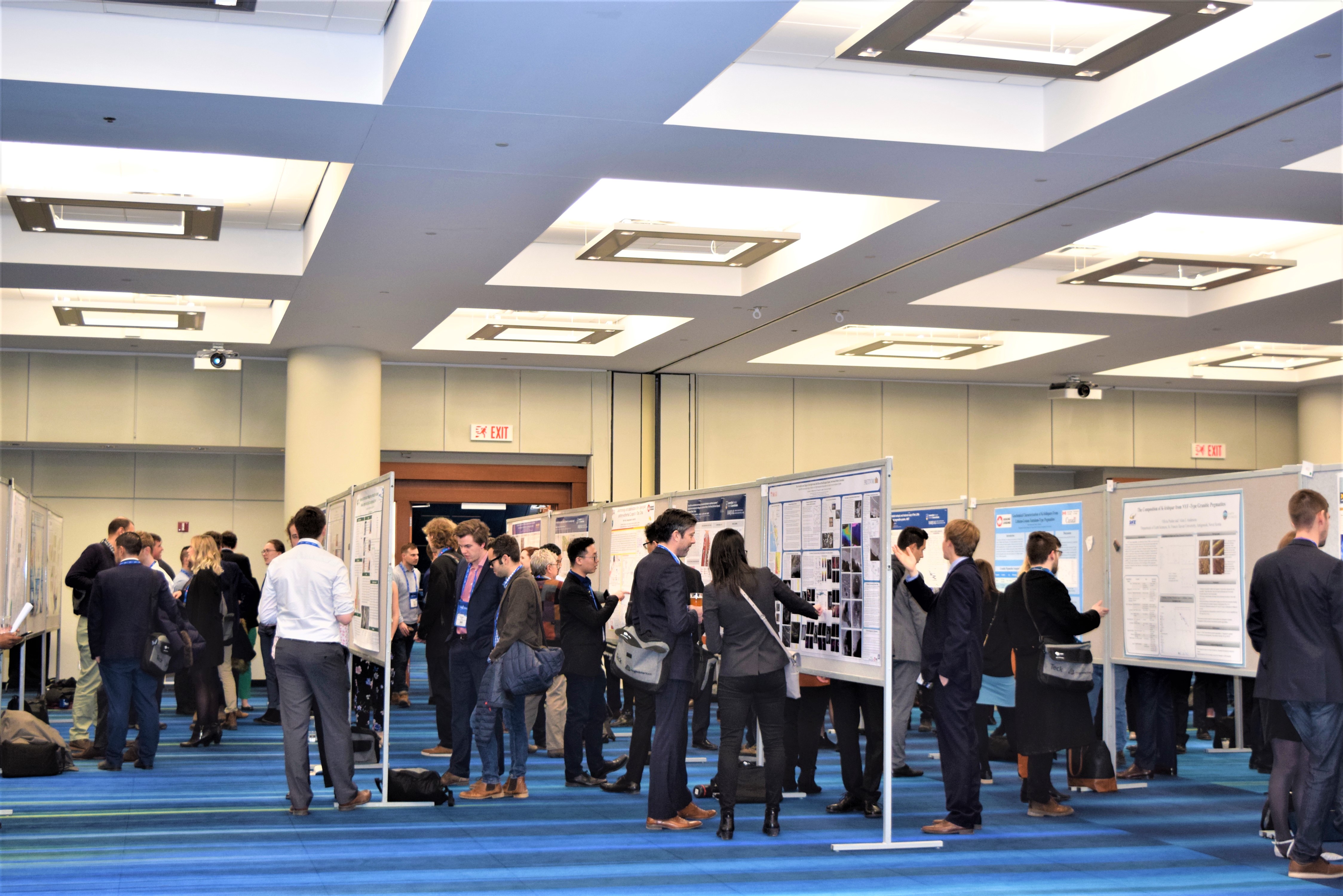 The Colloquium will include more than 100 poster presentations highlighting current research on mineral deposits and related studies by students across the world. All students (BSc, MSc, PhD) working on projects with a link to mineral deposits (e.g. mapping, mineralogy, geochemistry, geophysics, environmental, hydrogeology, etc.) are encouraged to participate. This event attracts hundreds of industry participants who are attending the PDAC Convention and therefore provides the widest-possible exposure for current research.
Posters will be judged by a panel of academics and industry professionals, and cash prizes will be awarded to winners in multiple categories.This is an amazing opportunity for students completing an honours thesis and graduate students to showcase their research to students from other universities and industry professionals! Download the event flyer for student distribution which contains student regsistration and submission instructions. 
Presentation Registration:
This year, the registration process has been modified to improve the SMC. Please see two-stage registration process below to successfully register for the SMC:
Step 1) Registration: Now Open *Reserve your spot* First come, first served basis.
As the event has a capacity limit, complete the online registration form to confirm your participation in the competition. If your abstract isn't complete, do not worry! You may submit your abstract at a later date.
Information required to register: contact name, institution, and research category.
Step 2) Abstract Submission:
Submit abstract for judging panel by midnight (EST) 12 January 2020 by completing the online abstract submission form. Any abstracts received after this date will not be eligible for judging. Information required: Author(s), Affiliation(s), and Abstract. Further instructions and guidelines available on the MERC website below.
Registration and Abstract Submission forms can be found on the MERC website at merc.laurentian.ca/seg-smc.
---