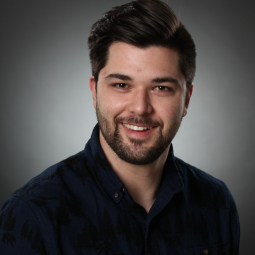 I completed my secondary education in Niagara Falls, Ontario. Afterwards I was accepted to the University of Ottawa where I graduated in 2018 with an Honours BSc in Geology.
Since the spring 2018, I have been working with Laurentian University to complete my MSc in Geology, which focuses on an intrusion-related gold deposit in the Abitibi Greenstone Belt. This thematic Metal Earth project is to focus on the gold mineralization relationship between oxide minerals (magnetite, hematite, goethite(?)) and sulfur isotope (δ34S) changes in pyrite at a deposit scale. Understanding the mineralogical indicators is critical for interpreting the fO2 control on gold mineralization in an Archaen alkaline intrusive setting.
Funding: Earth Resources and Geoscience Mapping Section, Ontario Geological Survey.
Supervisory committee: Andrew McDonald, Evan Hastie, Daniel Kontak, Pedro Jugo