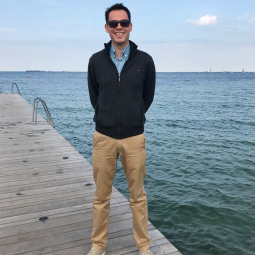 Geophysicist with 10 years of experience in reservoir characterization. I am strongly focused on describing the architecture of O&G reservoirs and, most recently, ore bodies, working in multidisciplinary and multicultural teams.
Experience with multi-source data integration and analysis in both sedimentary and crystalline environments. I have worked in E&P projects in Venezuela and in China, involving conventional & unconventional hydrocarbon reservoir characterization. Currently, I work in Canada on state-of-the-art imaging techniques for mineral exploration & production.
Specialties:
Full-waveform inversion. Seismic processing, 2D-3D seismic interpretation, 3D structural and stratigraphic modeling, multi-attributes analysis, and pre/post-stack seismic inversion and imaging for reservoir properties prediction and mapping. Robust understanding of geophysical methods for resource prospecting (especially seismic and electromagnetic techniques).
Supervisors: Dr. Gerhard Pratt (U Western Ontario) and Dr. Mostafa Naghizadeh (Laurentian U)